Beauty Pageant
There has been a typical media flurry about the good news that Beauty had been found, with everyone more than pleased with a happy ending that nobody expected. The Birmingham Post particularly added  to the coverage  with some excellent pictures of Beauty. For all of us that had been worried about her fate, over the last eleven months, it was great to see her  and hear some of  the details of what she had been up to, clearly blissfully unaware of her new national profile.
Unfortunately the  pictures also tell us something else. The new cat doesn't really look like Beauty. She looks similar but has some quite different markings.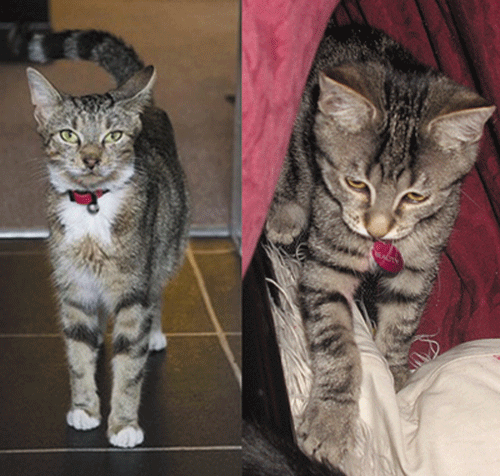 We can't find any scientific reason why she would have suddenly grown white feet. Cat experts (Google) seem to be of the opinion that cats don't really change their markings dramatically.
Although we happily run a web site devoted to cats we really don't know the first thing about them. So, cat experts  of the world, judge our Beauty Pageant. Tell us what you think.
Though we are cynical about the provenance of this particular cat we are glad it has found a home. If people want to call it Beauty and give it a loving home then this can only be a good thing. We just hope it will pass the Twinkle test.