Emergency: Rambo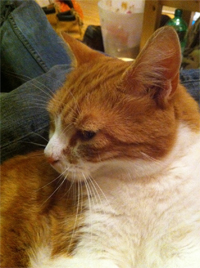 It's a shame we seem to spend more time reporting missing cats than reviewing them these days. That's not a lack of cats, it's laziness.
Anyway this time Rambo has gone missing. He's about 8 years old and has been missing for around 10 days.
He usually lives in Stirchley, very near Bournville station. If you live near there please have a look about and let us know at emergency@meowseley.co.uk.
We haven't had a lot of luck at finding the missing recently. It's getting a bit like Argentina round here. Help us reverse the trend.