Good News: Rambo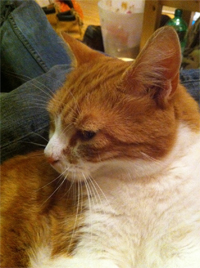 We don't get to say this very often but it looks like Rambo has come home.
We'd like to say we had something to do with it. We didn't.
It's great he's home and now we just need to find out where he's been and whether or not he really is Dave's old cat.